Don't Give Away Old Baby Cribs! Here Are 9 Clever Ways To Reuse Them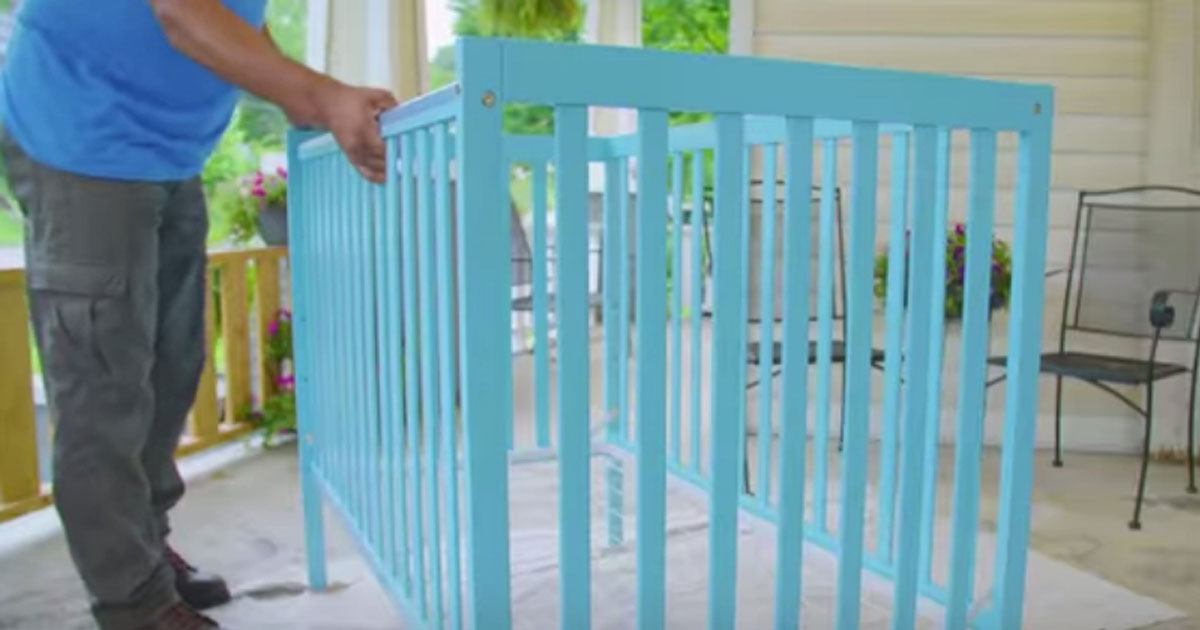 Although many of us would like to keep our children's baby cribs for sentimental reasons, they take up quite a bit of room. That's why most people end up giving old baby cribs away or donating them. However, there are multiple ways you can reuse those old baby cribs without having them take up wasted space.
1. Kids' Craft Station
Take one side off a crib and it becomes an awesome children's craft area. You can paint the base with chalkboard paint like they've done here.
2. Serving Cart
This old crib was turned into a handy outdoor serving cart! Something like this is great for outdoor entertaining.
3. Photo Board
The metal spring section of an old crib can be turned into a photo/memo board.
4. Hallway Bench
This old crib was given new life as a beautiful hallway bench.
5. Hanging Bench
Although this project requires a little more work, the end result is this dreamy, swinging bench.
6. Blanket Holder
If you take apart and reassemble a baby crib, you can turn it into this country-chic blanket holder.
7. Desk/Work Station
Remove one long side of a crib, turn it on its side, and use it as a shelf insert. Fasten a piece of glass to the top of the crib, and you've got yourself an extremely functional desk/work space!
8. Baby Gate
An old baby crib rail can be easily transformed into a baby gate to keep wandering toddlers away from danger.
9. Dog Crate
You can get rid of those unsightly metal dog cages! Turn an old baby crib into a far more decorative, comfortable dog crate.