Texas Man Builds Charming Tiny Home Out Of A Shipping Container
You may think that a shipping container is an odd place to live – but think again. Shipping container homes (also known as sea can homes) are popping up everywhere, and people are making the most of the small square footage. The shipping container home we're going to explore today was built by Texas tiny home builder Backcountry Containers, and it's truly charming. Let's take a look, shall we?
This fire engine red shipping container was accented with a walkout deck, rooftop patio, and wood shutters.
I don't think I'd mind having my morning coffee or evening glass of wine up on the rooftop deck!
If you thought the outside was cute, check out the inside! The one side of the tiny home houses a bed and a small couch for a seating area. There's even a TV mounted to the wall.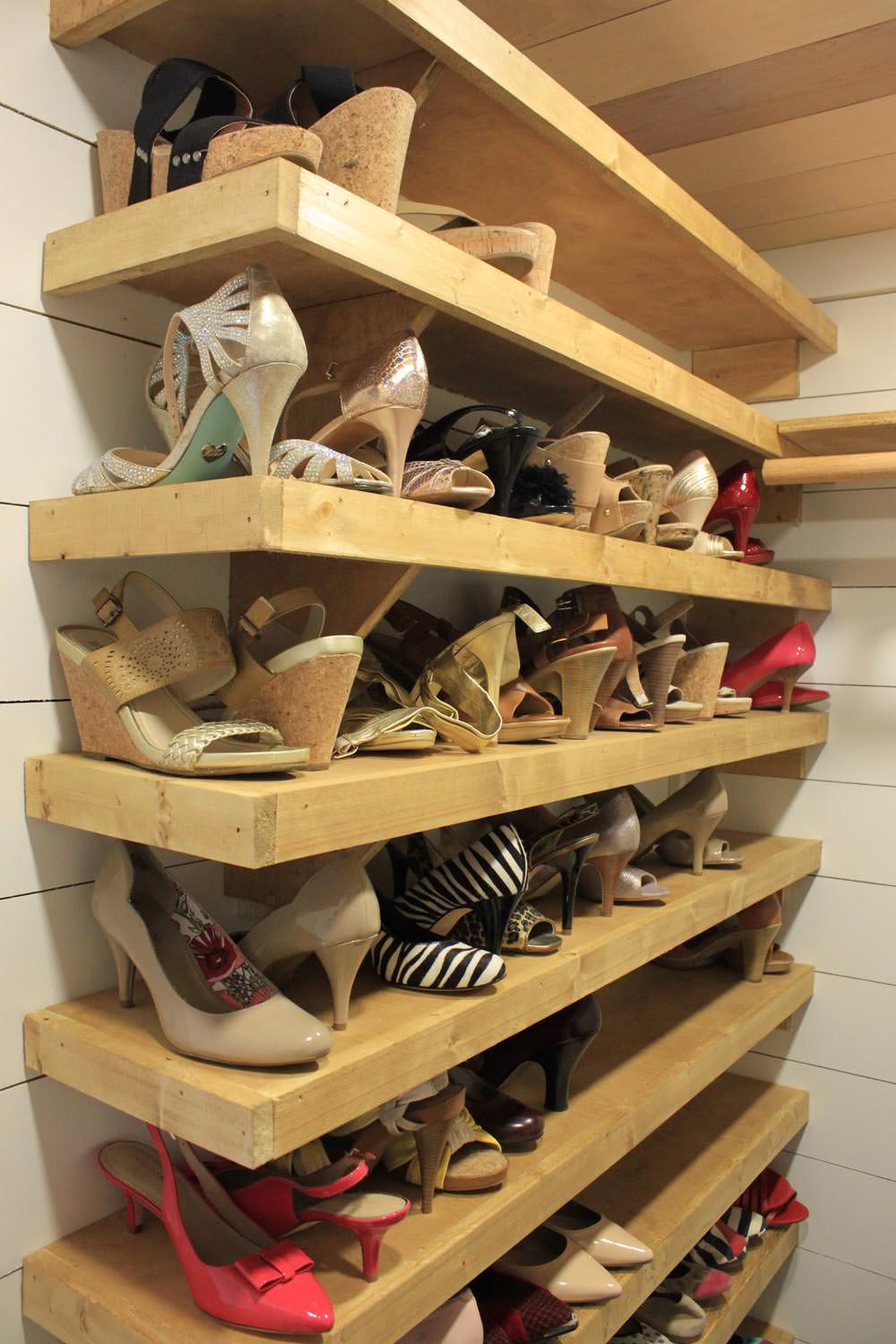 The hidden closet area behind the bedroom offers a surprising amount of storage.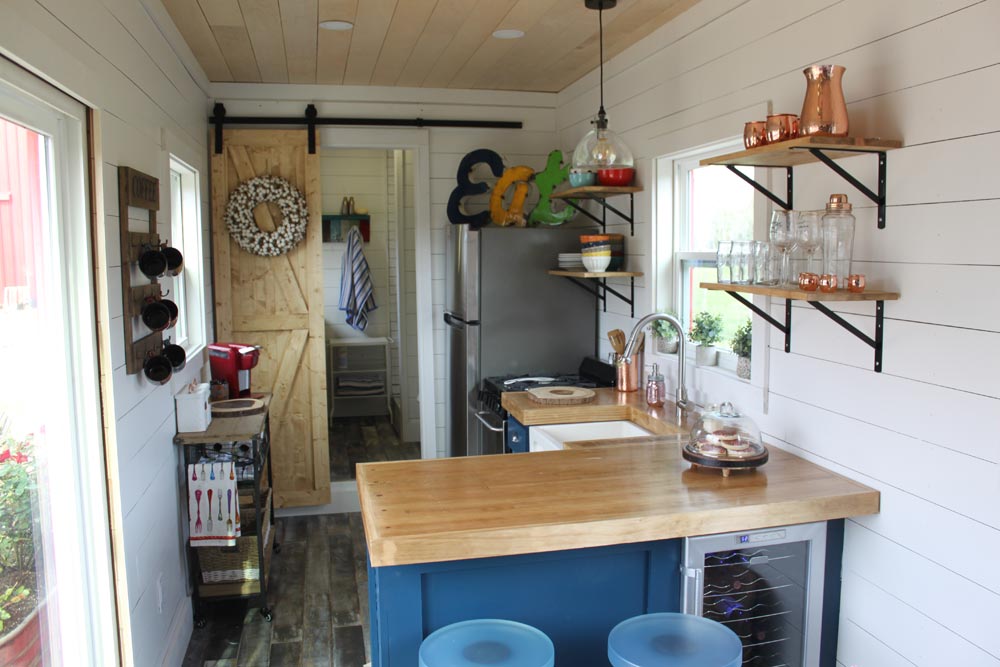 The other side of the shipping container features a small yet functional kitchen with counter seating.
I'm a sucker for blue cabinetry! Although small, this kitchen managed to fit a fridge, sink, stove, wine fridge, and even a dishwasher.
The adjoining pantry provides additional storage.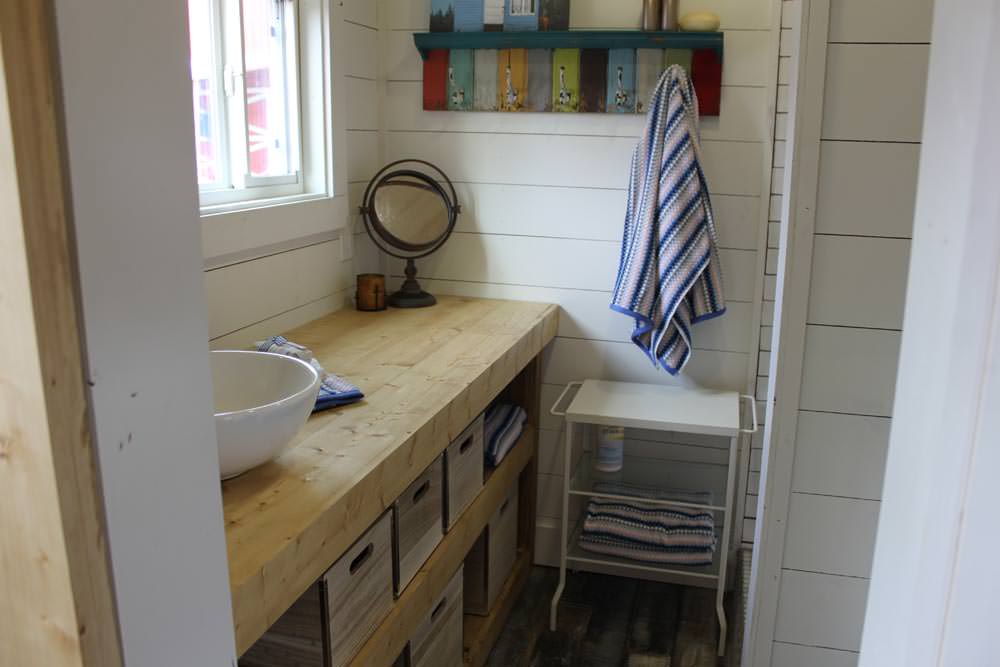 Last but not least, the end of the shipping container is where the bathroom is.
It's small, but has everything you'd need in a bathroom!
As a huge bonus, there's even a washing machine with additional storage space!
This shipping container home may be small, but it was expertly designed and they utilized every possible inch of space in order to maximize storage. You can check out more projects by Backcountry Containers here. Although I love the space my traditional home offers, there's just something so appealing about tiny homes – don't you think?!