How To Make Sweet And Flaky Cream Puffs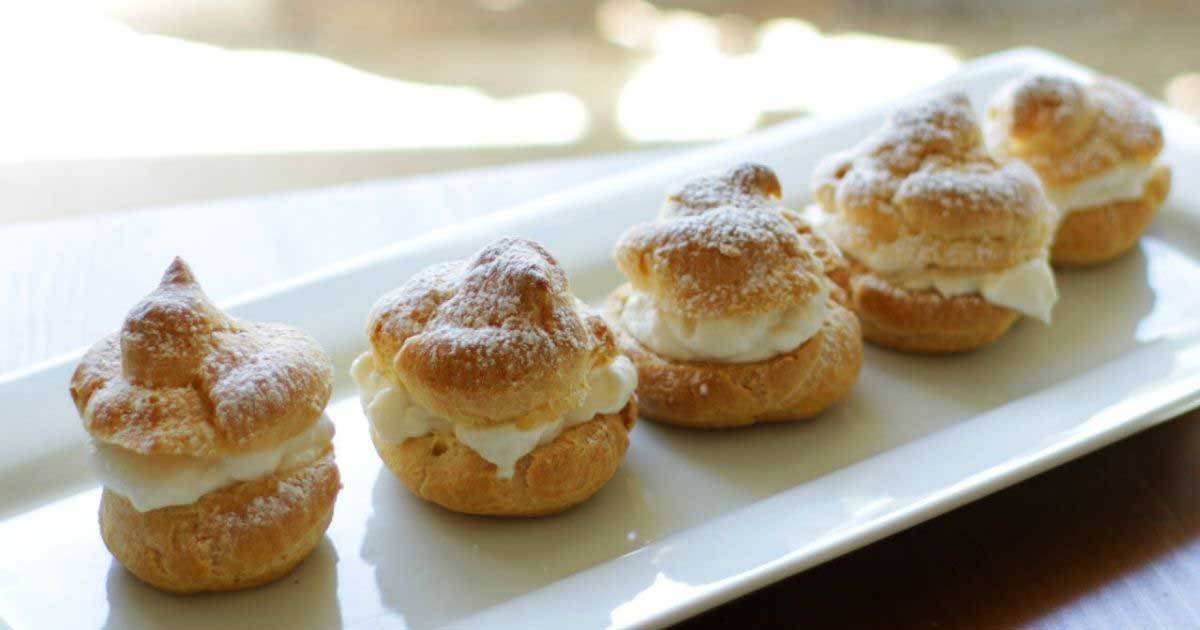 When you think of cream puffs, you probably think of a dessert commonly served in fancy restaurants. And although cream puffs are a sweet, flaky, and delicious dessert, you don't need to be pastry chef in order to make your own. Food blogger In The Kitchen With Matt shared a perfectly simple recipe for cream puffs that are way better than those frozen ones we've all bought before!
This recipe involves crispy, flaky pastry shells filled with a homemade custard. The nice thing about this recipe is that it can be made using all pantry staples: butter, salt, flour, eggs, vanilla, sugar, and heavy whipping cream. Plus, you don't need any fancy kitchen gadgets – a hand mixer will do just fine.
First you make the pastry dough which you'll make warm, then transfer it to an icing bag. Plop little bits of the pastry dough onto a baking sheet. Afterwards, stick them in the oven and cook until they're golden brown. Once they've cooled, cut them in half, fill with the custard, and dust with powdered sugar.
I have always assumed that cream puffs are an extremely complicated dessert to make. But now that I know how truly simple it is, I wish I would have made them much sooner. Better late than never, right? Click here for the video tutorial, and click here for the written recipe. Happy baking, everyone – your friends are about to think you're a professional pastry chef!