Shipping Containers Are Transformed Into A Stunning Log Cabin Retreat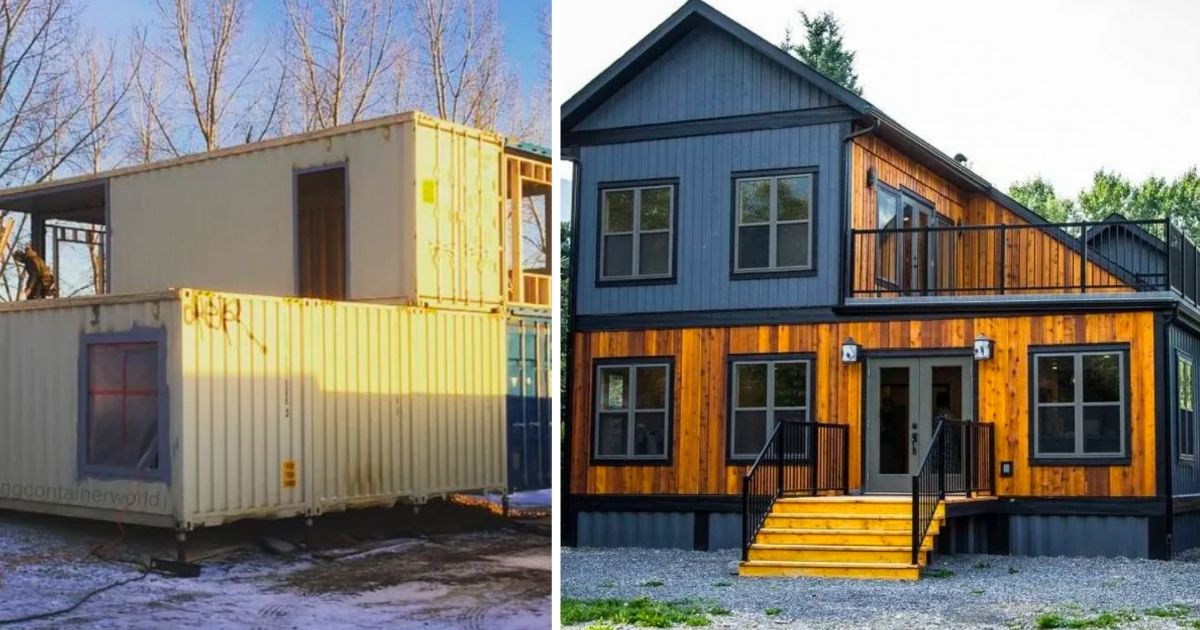 I'm not exaggerating when I say that I could waste hours on the internet browsing through photos of tiny homes. Whether it's an old school bus turned into a tiny home or a very small structure built deep in the woods, there's just something so appealing about the idea of living in a tiny, cozy home. So when I stumbled upon this shipping container that was transformed into a modern log cabin tiny home, I knew it was too good to keep to myself.
This stunning log cabin home sits in Exshaw, Alberta, Canada with stunning views of the nearby mountains. The home was constructed using six 40-foot shipping containers that were modified off-site, then delivered and assembled into the home you see now. Let's take a tour, shall we?!
Wood beams and natural wood can be found throughout the interior of the house, playing off that log cabin feel.
For a home built from shipping containers, the rooms including the kitchen feel especially spacious. I love the combination of rustic and modern.
There is tons of natural light throughout the home, both upstairs and downstairs.
The bathroom is modern and sleek – it looks like it belongs in a luxury hotel!
I must say, I think I could easily live in this stunning home with its even more stunning views!
Would you ever trade living in a normal square footage for a striking tiny home like this one? I can 100% say that I would – especially if it was surrounded by forest and mountains like this one. We hope you've enjoyed taking a tour of this little gem nestled in the woods!