How To Make Your Own Marshmallows To Go With That Steaming Cup Of Cocoa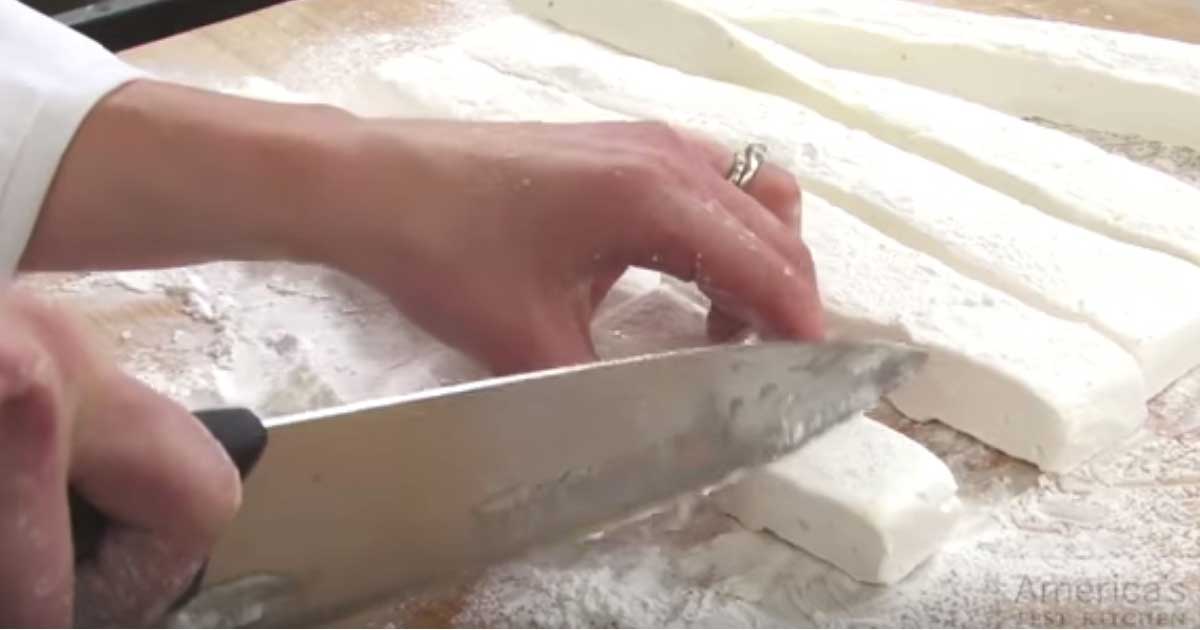 Tea is nice and all, but there's nothing like a cup of hot chocolate when the weather outside turns chilly. And you simply cannot have hot chocolate without marshmallows! Store-bought marshmallows tend to be filled with some pretty harsh ingredients, which gives you all the more reason to make your own. They'll be healthier, they're super easy to make, and they taste way better.
To make homemade marshmallows, you will need:
2 1/2 tablespoons of gelatin
1 cup of water
1/3 cup of corn syrup
2 cups of sugar
1/4 teaspoon of salt
2 teaspoons of vanilla extract
1/2 cup of cornstarch
1/2 cup of confectioners sugar
Directions:
Step 1: Line a 13 x 9″ baking pan with aluminum foil. Let the edges of the foil hang over by a few inches. Spray the foil with cooking spray to prevent sticking.
Step 2: Add 1/2 cup of cold water to a bowl, then add in the gelatin and let it sit for 15 minutes. In a saucepan, add in the other 1/2 cup of water, corn syrup, sugar, and salt. Bring the mixture to a boil over medium-high heat. Gently swirl the pan occasionally, but don't stir.
Step 3: Let the mixture boil for six to eight minutes, until it reaches a temperature of 240 degrees. In a stand mixer, begin to slowly whisk the gelatin. Then, slowly add in the sugar mixture you've been boiling on the stove.
Step 4: Gradually increase the speed of the mixer to high and whisk for a full 10 to 12 minutes until the mixture expands and turns an opaque white. Toward the end, add in the vanilla extract.
Step 5: Working quickly, use a spatula coated in cooking spray to scrape the marshmallow mixture into the prepared baking pan. Smooth the top and set aside.
Step 6: In a small bowl, whisk together the cornstarch and confectioners sugar. Sift a few tablespoons of this mixture over the marshmallow mixture and save the rest for dusting the marshmallows afterwards. Cover the pan with plastic wrap and let it sit out overnight.
Step 7: The next day, sprinkle some of the cornstarch mixture on a cutting board and spray a chef's knife with cooking spray. The marshmallow mixture will be firm now, so plop it onto the cutting board and remove the foil.
Step 8: Sift a bit more of the cornstarch mixture onto the marshmallow block before cutting it into 1″ even strips, then cut the strips into cubes. Take each marshmallow and roll it in the cornstarch mixture before shaking it out.
Step 9: Store the marshmallows in an airtight container. They will keep for up to two weeks, but something tells me they'll be eaten long before then!
To see this process in action, check out the video below. Thanks for sharing, America's Test Kitchen!