15 Drool-Worthy Side Dishes To Serve Your Guests On Thanksgiving
Thanksgiving is right around the corner, and if you're hosting a dinner this year, you've likely started to plan out your meal. Sure, you've got the turkey and other main stuff covered. But we're going to share 15 amazing side dish recipes that will take your Thanksgiving dinner up a notch.
1. Green Bean Casserole
This green bean casserole recipe is rich, creamy, and crispy on top. Because can you really have Thanksgiving dinner without a green bean casserole?
2. Creamy Brussels Sprouts and Bacon Gratin with Shallots and Gruyère
If you read the title of this recipe, I don't think I need to explain what's so good about it. This dish will turn even the biggest brussels sprouts hater into a true fan.
3. Ultra-Crispy New Potatoes with Garlic, Herbs, and Lemon
Mashed potatoes are great and all, but this recipe for crispy baked potatoes is a little more unique.
4. Whiskey-Glazed Carrots
Vegetables don't have to be boring. And this recipe for delicious whiskey-glazed carrots proves that!
5. Creamy Mac N' Cheese
Thanksgiving dinner is all about comfort food, and this oven-baked, creamy mac n' cheese recipe will deliver exactly that.
6. Classic Sausage and Sage Stuffing (Dressing)
This traditional sausage and sage stuffing recipe has the perfect texture and is full of mouthwatering flavors.
7. Spiced Sweet Potato Casserole
Pumpkin pie spice and orange zest give this traditional Southern Thanksgiving recipe even more fall flavor.
8. Maple Orange Cranberry Sauce
No Thanksgiving dinner is complete without a great cranberry sauce. In this recipe, the sauce is sweetened with pure maple syrup instead of refined sugar.
9. Parker House Rolls
This soft and fluffy rolls recipe features a top coat of melted butter and sea salt. Is there anything better?!
10. Arugula, Pear, and Goat Cheese Salad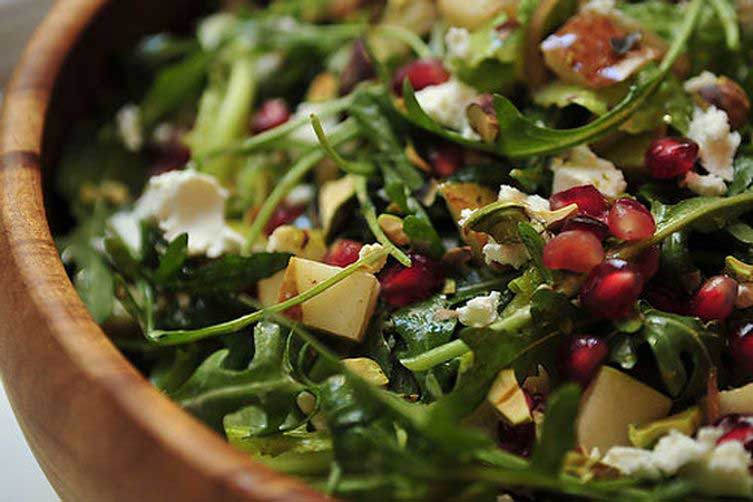 It's always nice to have a refreshing salad to break up some of the carb-heavy dishes. This recipe features a fresh, flavorful group of ingredients with a pomegranate vinaigrette dressing.
11. Butternut Squash with Walnuts and Vanilla
Although the combination of flavors in this recipe is unexpected, they make for a delicious and unique side dish.
12. Crispy Prosciutto-Wrapped Asparagus
Asparagus is wonderful on its own, but the fact that this recipe wraps it in prosciutto just takes it to a whole other level.
13. Caramelized Onion, Mushroom, and Gruyère Tartlets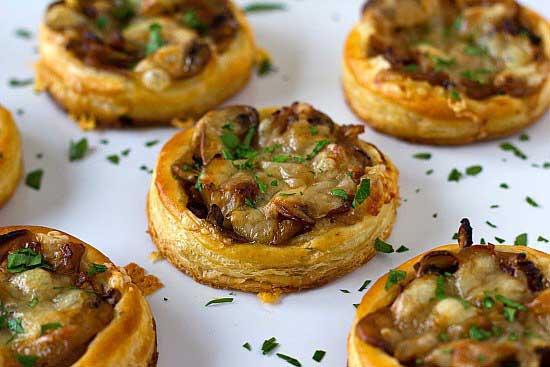 This flaky, savory recipe would make for an excellent side dish or appetizer at your Thanksgiving dinner.
14. Roasted Root Vegetables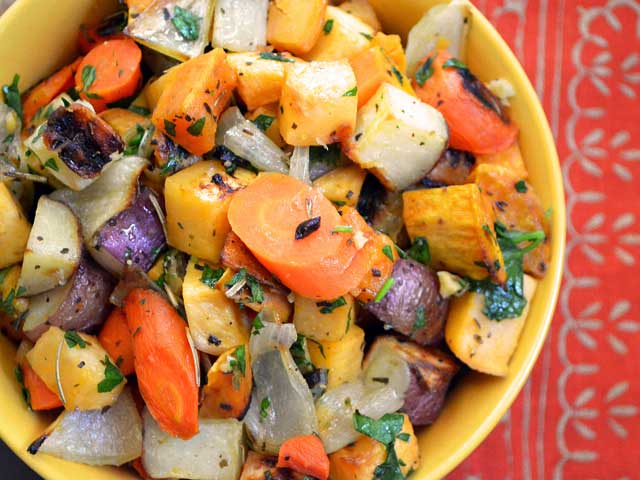 This recipe requires very little effort and makes for a filling and flavorful side dish.
15. Cheddar, Bacon, and Scallion Cornbread
And last but not least, Thanksgiving dinner (especially a Southern one!) would simply not be complete without a moist, savory cornbread recipe.