How To Make Delicious And Hearty Cabbage Rolls
It's funny how your tastes can completely change as an adult. When I was a kid, I couldn't stand the taste of certain foods like mushrooms, tomatoes, and especially cooked cabbage. As an adult, I love all of these things and am so grateful that my taste buds developed! One of my grandmother's best recipes is her stuffed cabbage rolls. I'm so happy I enjoy them as an adult, and so I wanted to share a great cabbage rolls recipe with you (it's not my grandmother's which is top secret, but it sure is good!).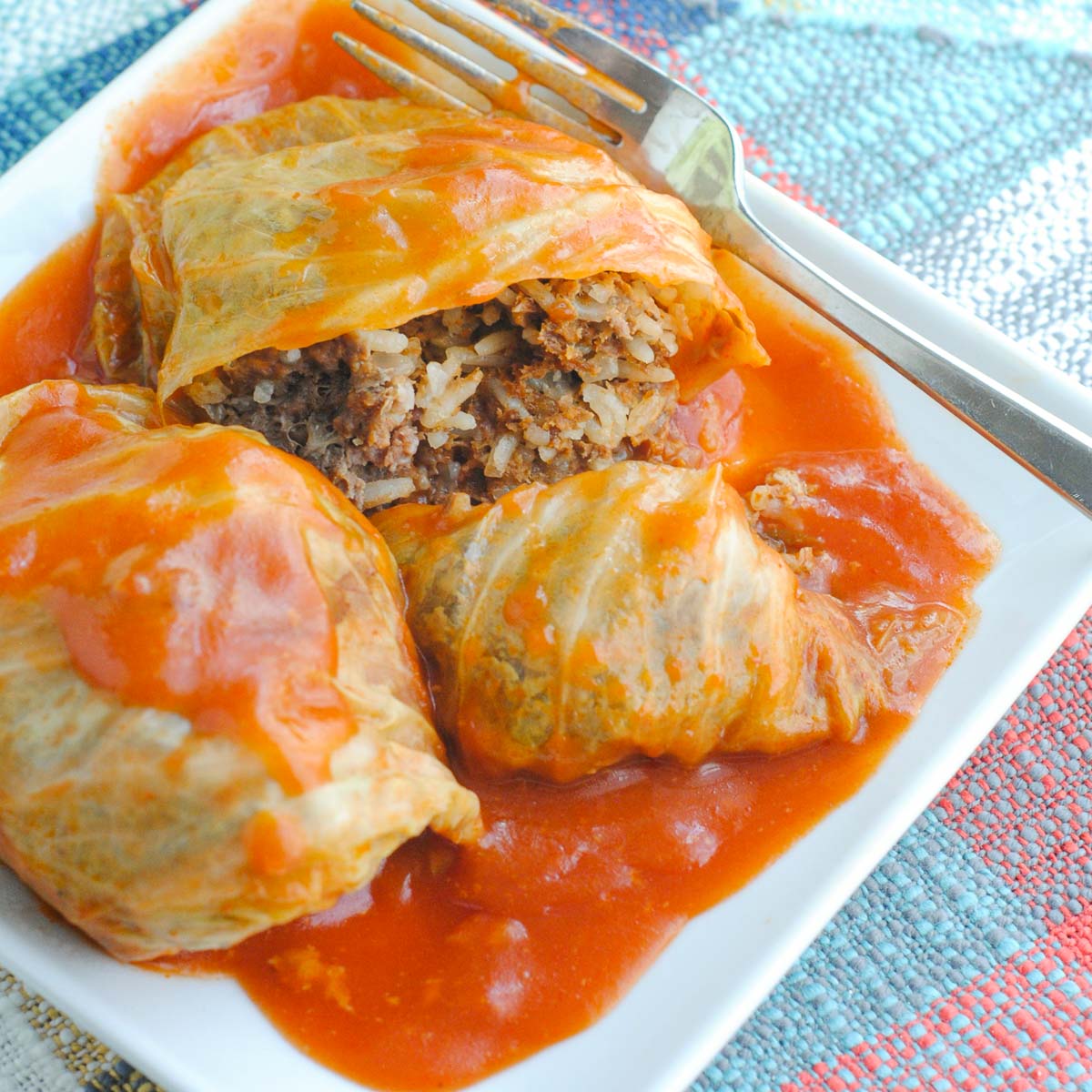 Cabbage rolls are a hearty, delicious meal that are the perfect dinner on a cold night. The best part is, they're actually pretty good for you. A mixture of rice and ground beef is tucked in between cabbage leaves making this a protein-filled and filling meal. Smother them with tomato sauce, serve with sour cream (or plain Greek yoghurt for a healthier option), and you've got yourself an awesome meal.
My mother-in-law makes her cabbage rolls wrapped in bacon which gives them a mouthwatering, crispy crunch and salty flavor. A great thing about making cabbage rolls is that you can pop them in a slow cooker, walk away, and come home to a finished dinner. Of course, you can also make them in the oven or on the stove top if you'd rather. They also freeze well!
For a perfectly classic cabbage rolls recipe, click here for a great one from Just A Pinch. Now that the colder weather is moving in, I'm all about comfort food. This recipe certainly fits into that category with the added benefit of being healthy too!