How To Make A Cute Crochet Crown Ear Warmer – Free Pattern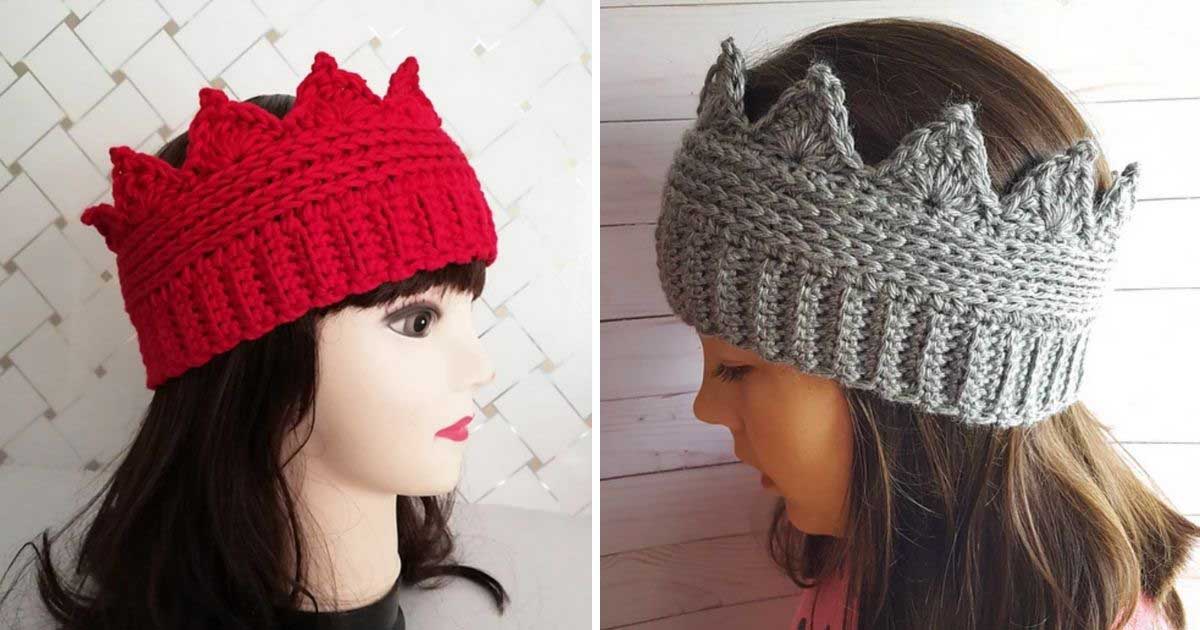 As much as I try to tell myself that summer will last forever, fall and ultimately winter are creeping up on us. That means it's time to swap out the shorts and flip flops for big sweaters and cozy scarves! And of course, don't forget something to keep those ears warm! I recently stumbled upon this idea for a crochet ear warmer in the shape of a crown, and I can't wait to get started on one.
This pattern would be adorable on toddlers, kids, teenagers, and adults alike. Plus, they'll look cute and stylish while also keeping their ears warm in the fall and winter – what could be better? This free crochet pattern is courtesy of the blog Crochet for You. Thank you so much for sharing!
Click here for the free pattern that is sized for kids and teens.
Click here for the free patterns all the way from newborn to toddler sizes.
Wouldn't this be such a sweet gift idea for birthdays and the holidays? If you don't know how to crochet, don't be intimidated! It's a relatively easy-to-pick up hobby that you could definitely teach yourself over the fall or winter.
You can also check out the video tutorial below for those of you who are right-handed:
Well, I don't know about you but I can't wait to get started on these patterns. Thanks so much for sharing, Crochet for You – I now have a project to keep me busy as the cooler weather sets in!
ADVERTISEMENT