How To Make Broccoli, Apple, And Blueberry Salad
I'm always on the lookout for healthy lunch recipes that I can prep ahead of time and eat daily throughout the week. And fortunately, I've just found another great one to add to my recipe book! This broccoli, apple, and blueberry salad is full of healthy ingredients and delicious flavor.
Food blogger Kristine's Kitchen shared this mouthwatering recipe that's packed with nutrient-rich ingredients like broccoli, apples, blueberries, red onion, dried cranberries, and sunflower seeds. Instead of using a store-bought salad dressing or one full of mayonnaise, the dressing for this recipe consists of healthy ingredients like Greek yogurt, honey, and lemon juice.
I think my favorite part about this recipe is the mix of textures and tastes. You get some great crunch from the broccoli, sunflower seeds, and apples, but also some sweetness from the fresh fruit and dried cranberries. The best of both worlds!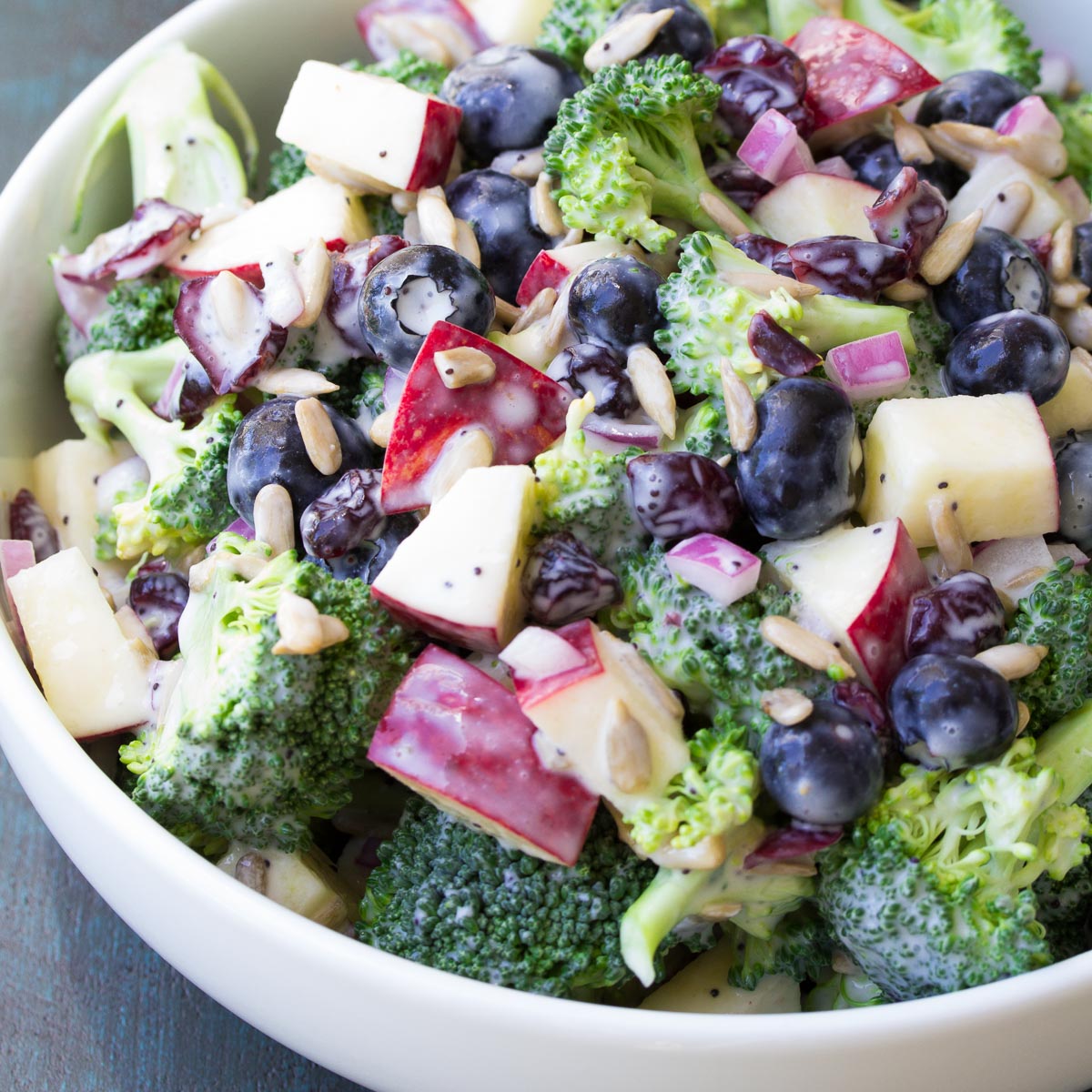 For the full ingredient list and step-by-step directions, click here. I'm excited to prep a big batch of this broccoli salad on Sunday to eat for lunch all next week!