9 Amazing Ways To Upcycle Glass Jars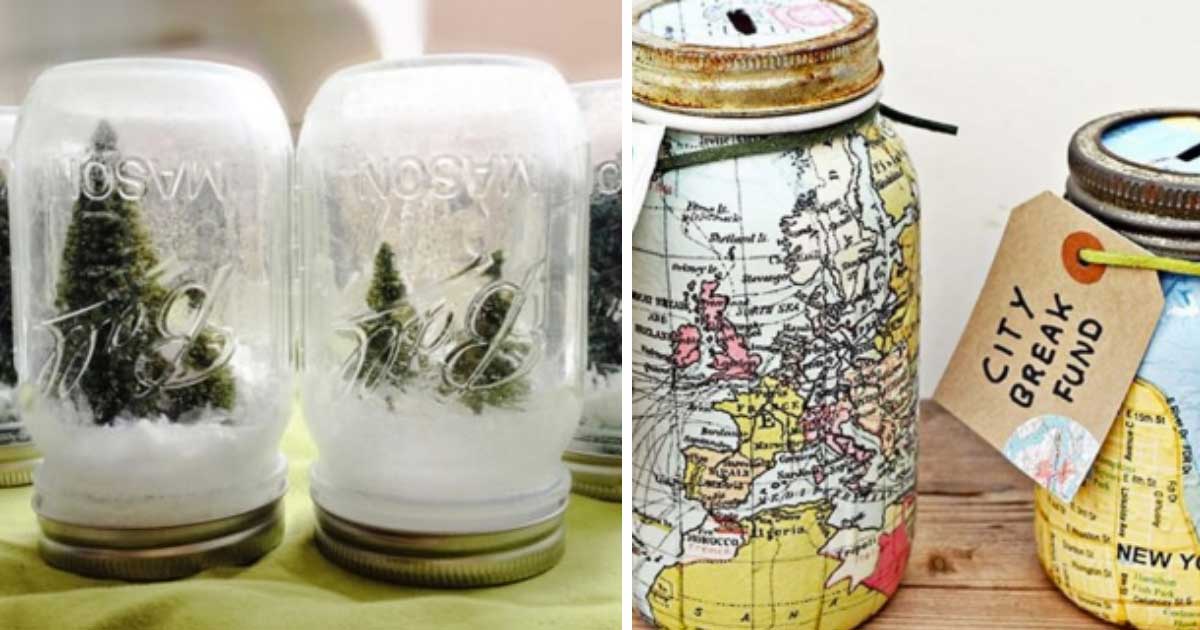 I don't know about you, but my recycling bin is filled with all sorts of glass jars by the time garbage day rolls around. Between sauces, condiments, jam, and more, most of us encounter lots of glass jars each year. However, before you throw yours away, check out these amazing ways to upcycle them!
1. Candles
In just a few simple steps, you can transform old jars into decorative candles. Keep them for yourself, or give them out as holiday/hostess gifts! Click here for the tutorial.
2. Wall Planter
With some empty glass jars and a few other materials, you can make this rustic-looking, hanging wall planter to have herbs right at your fingertips! Click here for the simple tutorial.
3. Snow Globes
Looking for the perfect Christmas craft? Look no further. Click here to find out how to make these adorable little snow globes.
4. Patio Lanterns
Spruce up any outdoor space with these beautiful patio lanterns made from old glass jars of all different sizes. Click here for the step-by-step.
5. Lid Coasters
This is such a creative idea! You can use old glass jars as rustic-inspired drinking cups, all while using the lids to make cork-lined coasters. Click here to see the tutorial.
6. Decorative Storage Containers
Store your odds and ends in style with these fancy-looking containers made from old glass jars. Click here for the simple tutorial.
7. Dry Food Containers
Make your pantry look neat and organized by storing dry goods in glass jars. All you have to do is add some pretty labels!
8. Photo Frames
For a unique way to display special photos, why not "frame" them in glass jars? Click here for the beginner-friendly tutorial.
9. Travel Fund Containers
Instead of a piggy bank, use these map-covered mason jars to collect loose change that you can put towards your next trip! Click here for the step-by-step.
ADVERTISEMENT