How To Make Creamed Chipped Beef And Toast
Some of my most treasured childhood memories are eating meals at my Grandma's kitchen table. I get so nostalgic these days for the recipes she used to make! If you, too, spent time at your grandparents' (or parents') house eating old-school recipes, you'll likely remember this one: creamed chipped beef served on toast. Not only is this recipe cheap and quick, but it's also delicious.
Creamed chipped beef originated as a popular dish in the military because it was so simple to store and make. It involves mixing dehydrated beef with a creamy white sauce, ultimately serving it on a thick slice of toast or delicious Southern biscuit. When the dried beef is mixed with the sauce, it becomes soft and tender.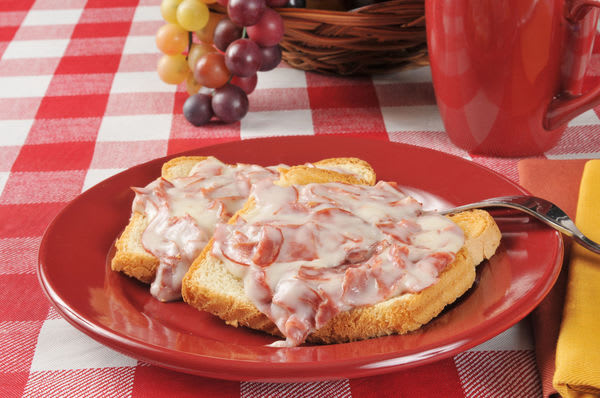 Southern Living created an extremely simple recipe for creamed chipped beef and toast that involves a mere six ingredients to replicate. The creamy white sauce is made from flour, butter, and milk, then lightly seasoned with pepper for some added flavor.
You can check out the full list of ingredients and step-by-step directions here. Some people choose to add peas to their creamed chipped beef, and I think that sounds delicious! This recipe would also be amazing served with a side of green bean casserole. Yum. Happy cooking!