12 Chicken Casserole Recipes The Whole Family Will Love
In my humble opinion, casseroles are a highly underrated food. Just throw a bunch of ingredients in a dish, bake, and serve! Although some casserole recipes are old-fashioned and not that appetizing, the following casseroles are delicious, healthy, and something your whole family will enjoy.
1. Chicken And Broccoli Casserole
This chicken and broccoli casserole is so yummy, your kids won't even notice all of the broccoli packed into this dish.
2. Chicken And Spinach Casserole
This mouthwatering casserole features not only spinach and chicken, but also cream cheese and mozzarella. Need I say more?
3. Buffalo Chicken Enchilada Casserole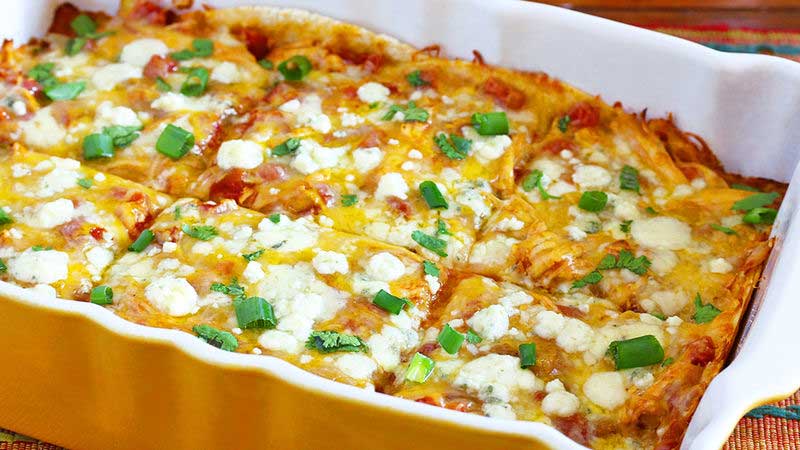 If you love enchiladas and casseroles, this recipe was basically made for you. It only requires five minutes of prep!
4. French Onion Chicken Casserole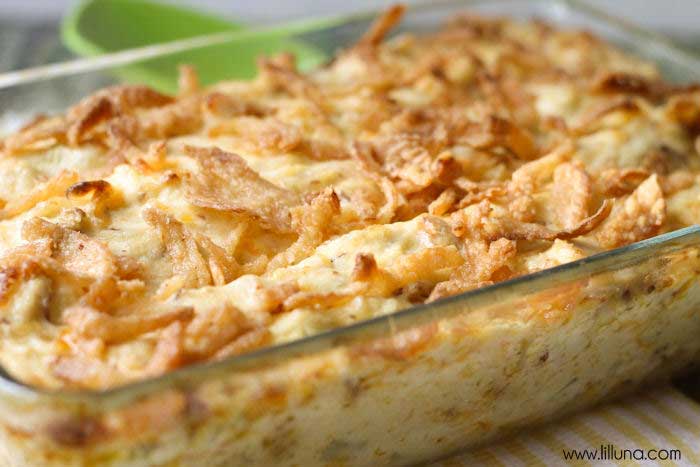 If you're in need of a great comfort meal, look no further than this recipe for a French onion chicken casserole.
5. Bruschetta Chicken Casserole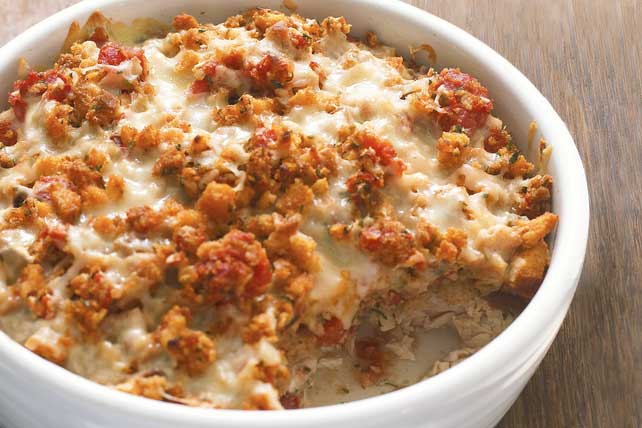 This bruschetta chicken casserole recipe is the perfect balance of tomatoes, garlic, chicken, and mozzarella.
6. Lightened-Up Smothered Chicken Casserole
Everyone loves smothered chicken, and this casserole dish is just as delicious, but with a recipe that's lower in fat and calories.
7. Santa Fe Chicken Casserole
This casserole is loaded with Santa Fe flavors like shredded chicken, black beans, tomatoes, tortillas, and spicy melted cheese. I'm drooling!
8. Thai Curry Chicken Casserole
Not only does this recipe incorporate the delicious flavors of both Thai and Indian cuisine, but it's also dairy and gluten-free!
9. Cashew Chicken Casserole
This Asian-inspired casserole features ingredients like cream of mushroom, chicken, chow mein noodles, and cashews. I think it's safe to say this recipe is far from boring.
10. Paleo Chicken And Cauliflower Rice Casserole
As you can probably tell from the title, this recipe is paleo diet-friendly. But more importantly, it's full of healthy ingredients that also happen to be super tasty!
11. Chicken Parmesan Casserole
Chicken and parmesan cheese is one of the best food combinations out there, so this recipe is sure to be a huge hit.
12. Chicken And Squash Casserole
This creamy casserole is packed with chicken and a variety of healthy veggies. Sounds like a winner to me!