Handy Chart Tells You How To Remove Any Type Of Stain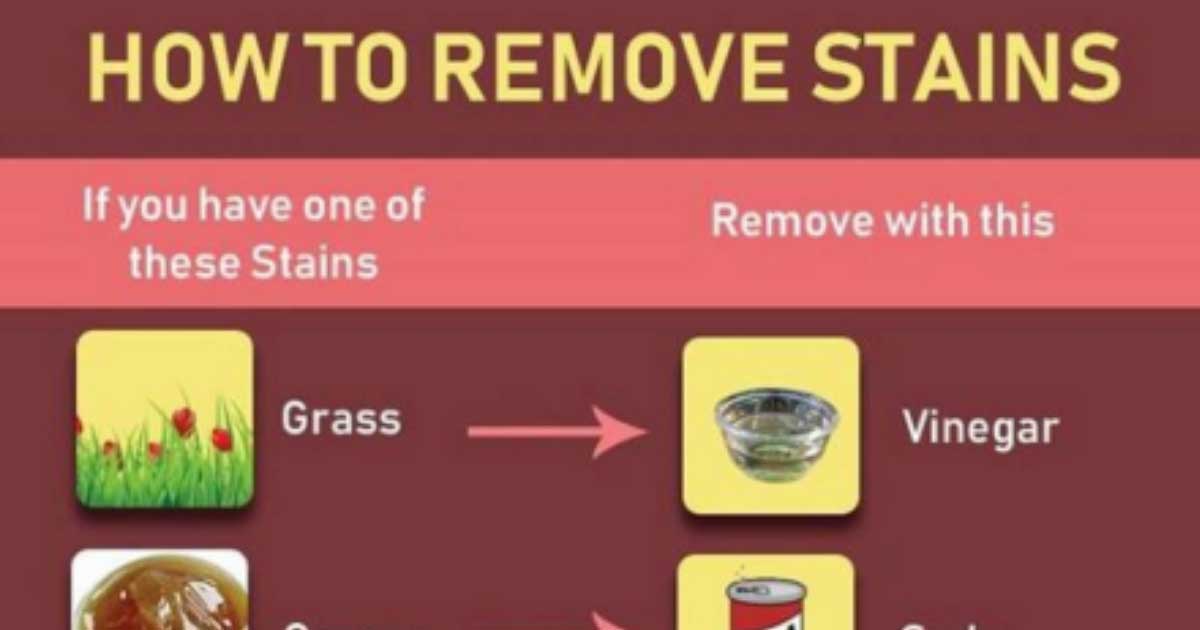 I think we've all experienced that feeling of spilling on a brand new shirt or pair of pants. If you're unlucky enough to spill something like red wine, tomato sauce, or grease, you're going to want to take care of the stain right away. And fortunately, this handy chart will tell you exactly how to do that!
You may have already known that white wine is the remedy for a red wine stain. But did you know that milk will take care of an ink stain? Or that soda water will break down a grease or oil stain? I don't know about you, but I think I'll be printing off this handy chart and keeping it in my laundry room for the next time myself, my husband or my kids inevitably spill something!