How To Clean The Entire Oven, Including The Window, With Minimal Effort
I generally enjoy cleaning my home, but there are a few household chores that I always dread doing. One of those is cleaning the oven. Being one of the most-used appliances in our home, it definitely undergoes a fair amount of wear and tear. Although the self-clean mode is helpful, I've never found it to do as deep of a clean as I'm looking for. Until I learned about this tip, that is!
Juggling Act Mama has a self-cleaning oven hack that will clean your entire oven, including the window. She said start by preheating the oven to 150 degrees or alternatively the lowest possible setting. Next, boil some water. When the oven has preheated, turn the oven off. Then, put one cup of ammonia into an oven-safe bowl and set it on the top rack of the oven. Place a bowl of the boiling water on the bottom rack, shut the oven, and leave them both sitting in the oven overnight.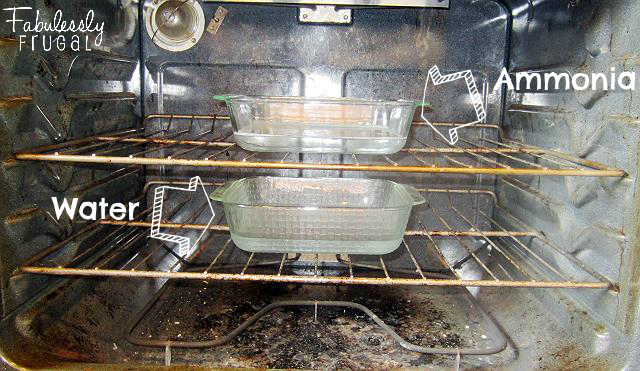 The next morning, remove both bowls from the oven, setting aside the bowl of ammonia for later. Take the racks out of the oven and leave the oven door open for about 15 minutes. Next, add a couple teaspoons of liquid dish soap to the ammonia, as well as four cups of warm water. Using a scrubbing pad and the solution, wipe the sides and bottom of the oven. You should always wear gloves when handling products with ammonia. Then, just wipe clean with a damp cloth.
This method will soften up the buildup of grease and grime throughout your oven, making it simple to gently scrub off afterwards. You'll be left with a sparkling clean oven – without exerting a ton of time or effort!