How To Make Slow Cooker Creamy Ranch Chicken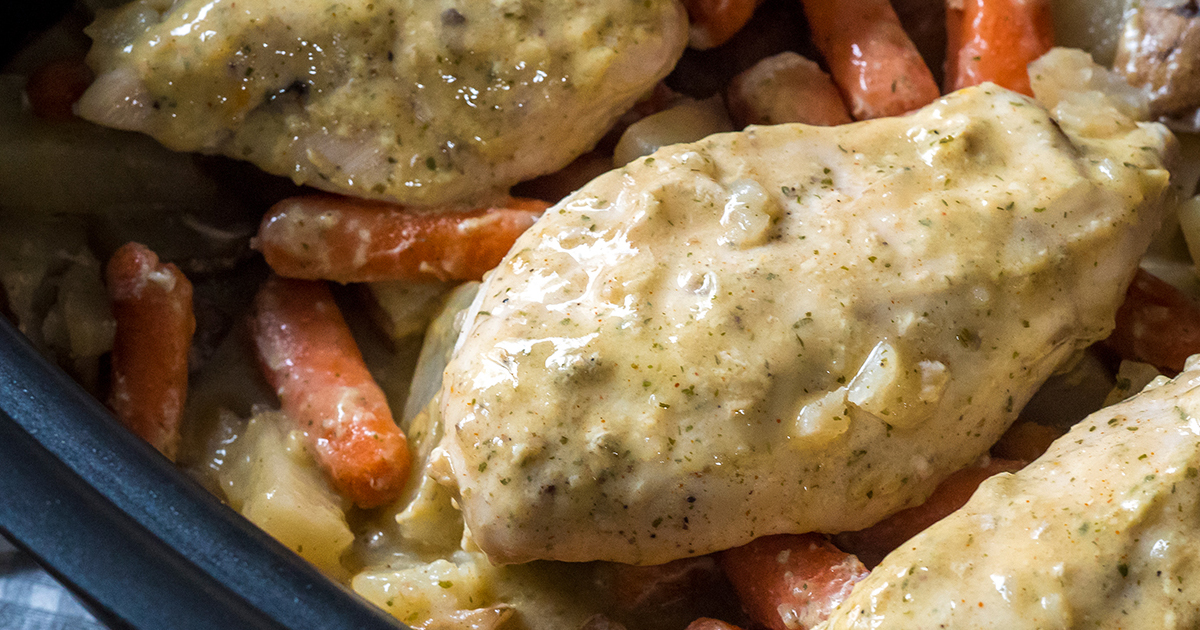 What was life even like before slow cookers?! I certainly can't remember. Slow cookers are perhaps one of the best inventions for busy people and families. Just pop some ingredients into the pot, set the timer, and walk away. When you're ready for dinner, your food will be, too! If you love your crock pot as much as I do, you're going to go wild over this delicious recipe for Creamy Ranch Chicken.
Thanks to Sweet & Savory for sharing this easy, mouthwatering recipe!
Let's face it – chicken can get pretty boring. That's where this recipe comes in! It's flavorful, healthy, and easy to make. A total win-win!
Once you're done cooking, serve the veggies and chicken over rice, and your dinner is completely ready!
This simple recipe is creamy and packed full of flavor, and would be perfect for a weeknight dinner when you're busy during the day. I'll definitely be trying this one out in the near future. Click here for the list of ingredients and directions!