Say Goodbye To Filthy Grout And Hello To Bright, Clean Grout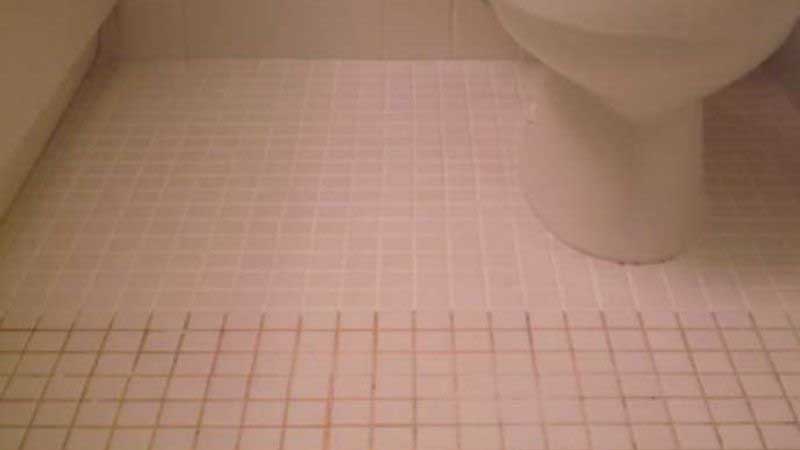 Grout is a necessary part of tile, but boy, is it ever hard to keep clean! We have tile (and grout) in our front entryway, both bathrooms, and mud room. And I have a heck of a time trying to make it look even semi-clean. Between dirt, dust, mildew, and hard water stains, I'm willing to bet the grout in your own home has seen better days.
Thankfully, there's a simple way to restore your grout to its former glory. All you have to do is mix together seven cups of water, 1/2 cup of baking soda, 1/3 cup of lemon juice, and 1/4 cup of distilled vinegar. Pour the solution into a spray bottle, then spray it onto your grout. Let it sit for about 20 minutes, then use a scrub brush to really work the solution into the grout.
When you've finished scrubbing, either rinse the solution off or use a damp cloth to wipe the grout clean. If your grout is especially stained, you might have to repeat this process one more time. When complete, your grout will look as bright and clean as the day it was installed! Besides being extremely inexpensive, this method is also completely natural and safe for your family. So now that you're all out of excuses, get to tackling that dirty grout!