How To Make Delicious Bacon Wrapped Potato Roses
If you're looking for a creative, delicious side dish or appetizer to serve, today is your lucky day. Potato bacon "roses" are not only mouthwateringly good, but they also look like a work of art. And even though they look difficult to make, they're not! Thanks to Tasty for sharing this unique, savory recipe.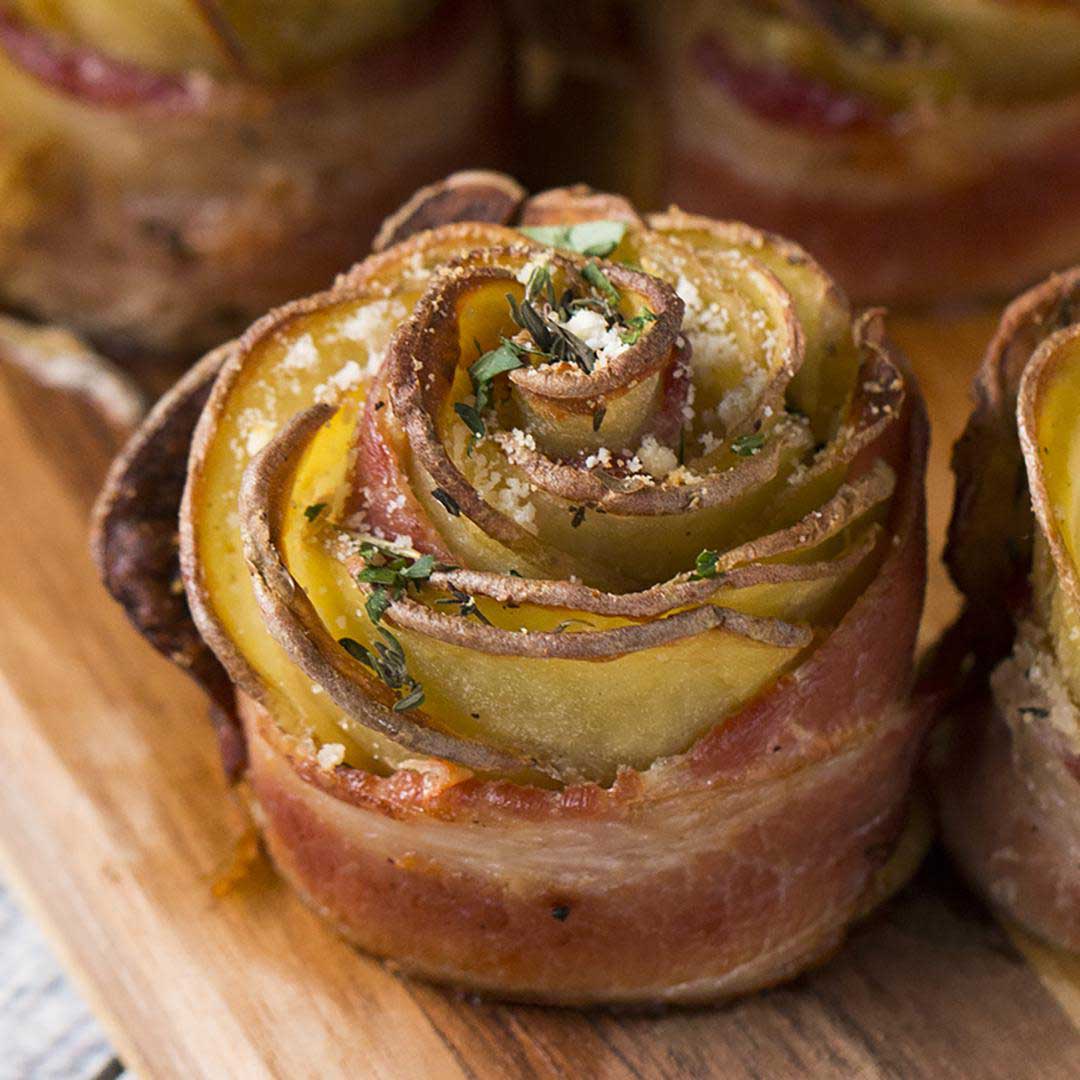 Even though this recipe is basically an art form, it surprisingly requires very few ingredients and is relatively simple to put together. Looking at that photo, I can pretty much taste the crispy potatoes wrapped in bacon and sprinkled with parmesan and herbs. YUM!
Click here to watch a video of this recipe in action!