How To Successfully Grow Hydrangeas In Pots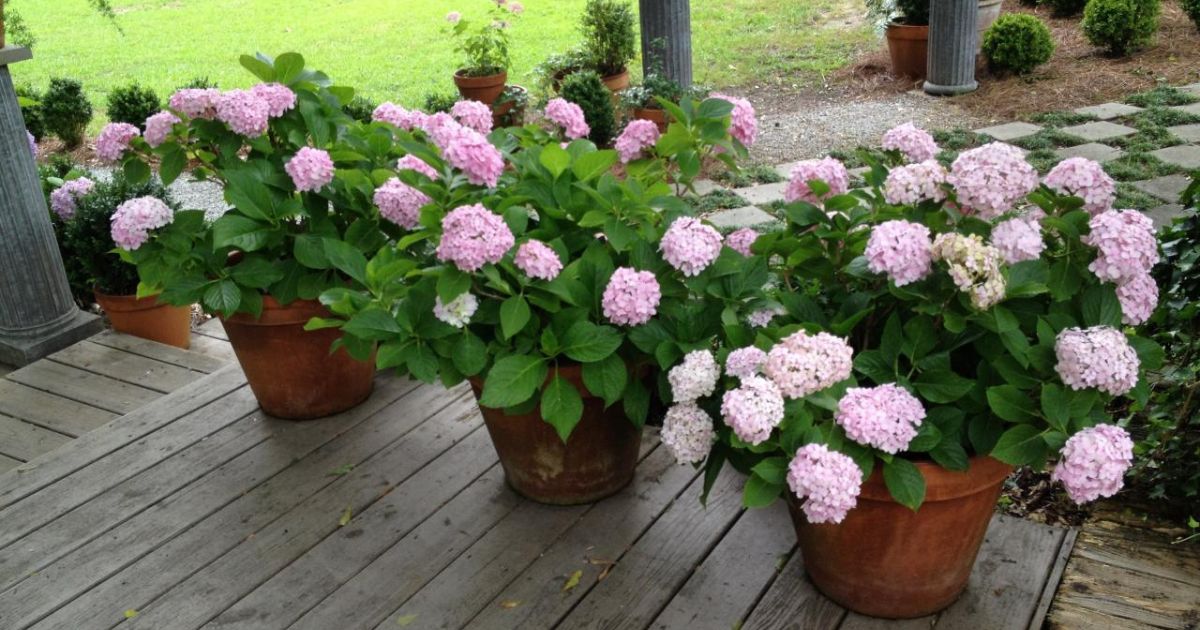 Hydrangeas are big, beautiful plants that can instantly transform your outdoor spaces. We have some in our front yard, but I've never tried my hand at growing them in pots or containers before. If you're interested in growing hydrangeas in pots, read ahead for the best methods.
Planting hydrangeas in pots has a number of benefits. For starters, you can position pots on your front porch, back deck, sun room, and other areas for visual interest. Secondly, you can move the pots inside if you suspect there will be a night with frost. In fact, you can even grow hydrangeas indoors year-round if the conditions are right! If you keep the pot indoors, just ensure it has access to indirect, bright sunlight so that it gets all of the required nutrients.
When choosing a pot, you'll want to first ensure that it's large enough to support some growth. Hydrangeas are pretty robust plants, so ensure your pot is at least a couple of feet wide and deep. The roots should have enough room to grow a bit more and you don't want them to be crowded in the pot. You'll also want to ensure the pot has drainage holes, and is clean and disinfected before you plant your hydrangea.
Sprinkle a few inches of potting soil in the pot, then add your hydrangea. Pour soil in around the plant but ensure you leave about two inches between the top of the soil and the top of the pot. You don't want the plant bursting out the top and spilling soil everywhere! Many people choose to fertilize their hydrangeas, and some potting soils even come with built-in fertilizer. Water regularly and position the pot in a spot with indirect sunlight. Too direct of sunlight with no shade can cause the hydrangeas to become sunburnt.
And that's it! This is a relatively simple method that can yield some beautiful results. Happy gardening!