Why People Aren't Using Top Sheets On Beds Anymore
If I could have things my way, I would sleep with a mountain of quilts, duvets, and pillows. However, my husband isn't someone who's perpetually cold like I am, so our bed situation is pretty straightforward – fitted sheet, top sheet, one pillow each, and a thin quilt. If your bed setup is also along those lines, I guess we're behind the curve. Surprisingly enough, people are ditching their top sheets altogether. Here's why.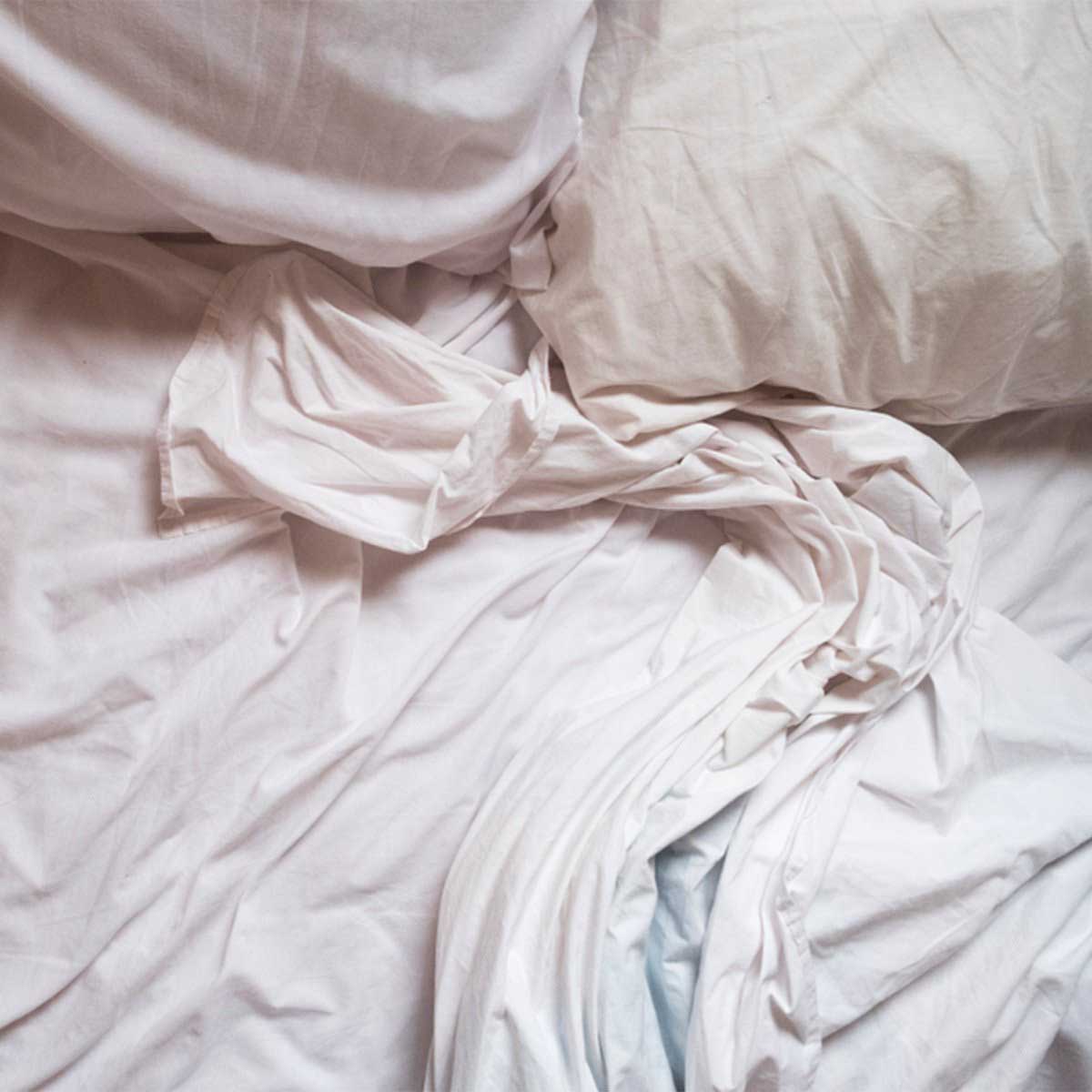 If you're wondering how top sheets came to be in the first place, their intended purpose is to prevent our bodily germs from coming in contact with our duvets, quilts, and comforters. That way, you can wash your sheets and pillow cases on a regular basis, but won't have to wash heavy quilts and such nearly as often. "A proper bed requires a bottom sheet, a top sheet, a blanket, and actually on top of that, you should put some sort of top sheet as a coverlet," explains Suzanne Pollak, founder of the Charleston Academy of Domestic Pursuits. "That's the old fashioned way."
So, why have people been doing away with top sheets recently? Well, there are a few reasons. Firstly, not having a top sheet shaves some time off the bed-making process. Instead of positioning a flat sheet, one can simply toss their quilt or duvet over the fitted sheet and call it a day. Secondly, many people don't like sleeping with a top sheet because it ends up tangled around their legs by morning anyway. It may seem silly, but the trend of going without top sheets is rapidly growing.
In fact, Los Angeles-based linen company Parachute reveals that almost 40% of their customers only want a fitted sheet, and don't have any desire for a flat sheet. As a result, the company has many different bedding package options available. At the end of the day, sleeping with or without a top sheet is completely dependent on personal preference – and the (slightly lazy – yeah, I said it!) millennial generation seems to have decided that top sheets are simply not for them.