How To Seriously Deep Clean Your Oven
When I think of the kitchen appliance I use the most but clean the least, it's definitely my oven. Although most modern ovens have self-cleaning features, that alone won't give your oven the cleaning it really needs. Restore your oven to its former glory by trying these simple deep cleaning tips!
1. Remove The Racks
First thing's first: remove your oven's racks. Soak them in a sink or tub filled with hot, soapy water for a few hours before scrubbing, rinsing, and drying.
2. Spot Cleaning Solution
If you have spots of burnt food and other residue in your oven, make a paste using dish soap, baking soda, and water. Apply the solution to the spot in question and let it sit for about an hour. When the time's up, scrub and wipe the area clean with a damp rag.
3. Clean The Oven Door
The easiest way to clean the gunk off your oven door? With a Magic Eraser and a little bit of elbow grease!
4. Hard-To-Reach Places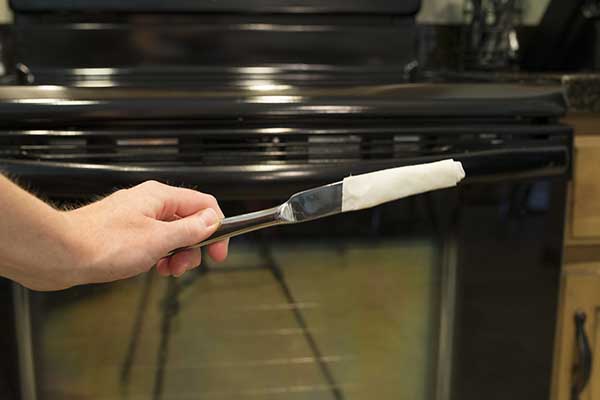 Don't forget about those hard-to-reach places! You can get in between those vent slots and behind the element dials by using a butter knife wrapped in a piece of paper towel.
5. Glass Stovetops
If you have an electric stove with a glass stovetop, it's probably covered in burnt food and water stains. To make it shine again, sprinkle baking soda over the surface of the stovetop. Then, dunk a towel into a solution of water and liquid dish soap before wringing it out. Place the towel over the stovetop and let it sit for about half an hour. When the time's up, some gentle scrubbing should be all it takes to loosen up even the most stubborn residue.
Now that you know these simple yet effective oven cleaning hacks, it's time to tackle your oven and make it look like the day you brought it home!